May the Force be with you!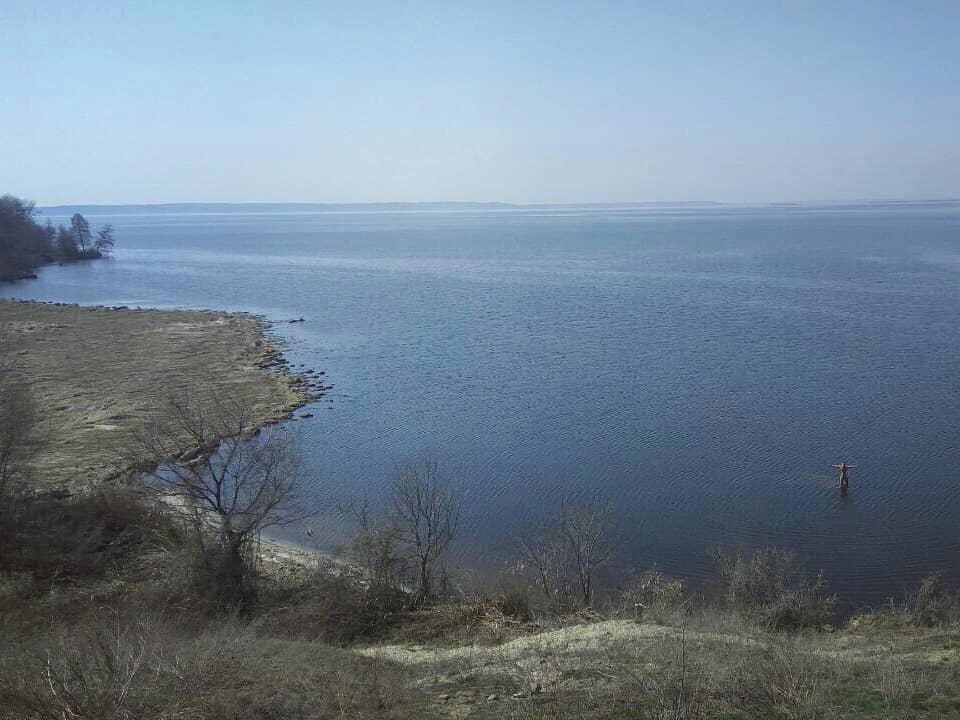 Capital Tours and transfers Kiev continue to acquaint you with the best and unique places in Ukraine and we are offering an unusual tour from Kiev.
A great idea for a weekend will be a trip to Trakhtemyriv cape, which is a real hidden place and decoration on the border of Kiev and Cherkasy regions.
If you wish to escape from the city (after a tour around Kiev with Capital Tours and transfers Kiev ;) ), explore Ukraine deeper, plunge into nature and better understand yourself, this amazing place - just 130 km from Kyiv - is ideal for relaxation and rebooting.
This is one of the most spiritually-wise powerful and sacred places in Ukraine. The Dnipro River flows with its huge energy vortices, creating a powerful stream of natural energy in the center of the peninsula (at the so-called "height of 222"), which feeds the life-giving power all around.
On its territory is the State Historical and Cultural Reserve "Trakhtemyriv" - the ancient capital of the Cossacks. The place keeps the memory of different historical epochs: Zarubintsy, Scythian, Old Russian, Cossack and modern. In the XVI century a lot of churches, a hospital, a shipyard, a monastery were built. At the moment nothing has been saved from it, only the remains of numerous Cossack graves of the XVIII century.
Here are also some interesting facts about Trakhtemyriv:
Here was the German line of defense: even now it is possible to distinguish discern half covered trenches. The unfamous bloody Bukryn operation by Stalin command created a mass grave along the bank and on the approach to Trakhtemyriv with some 400 000 perished Soviet soldiers. Theres nothing left, but couple tiny monuments, all evident of that abbatoir was subject to historical obliteration. All u need to know was Moscow tiran was genius and he had won the Great Patriotic War. Dot.
Only one person is registered in Trakhtemiriv! It is here that now, without electricity, without gas, for 30 years already in the 200-year-old hut, under the foundations of which found the remains of the Cossack hut, a guardian-hermit of these lands lives - Oleg Petrik, nicknamed "Scythian". It is shocking, because "Scythian" in the past was a Soviet film director, a theatrical figure, - left everything and moved to live to the unknown Trakhtemyriv. That man is there every day with his unusual gray hair, pretty "spiritual sisters", helping him, and other many visitors.
Here is a rich animal world - wild boars, elk, foxes, roe deer live, sometimes wolves run. And also, you can see the giant white-tailed eagle - the largest predatory bird of Europe.
The road to Trakhtemiriv passes through many villages, cutting deep into narrow wood-cut twisting road, so you can fully view the beauty of the Ukrainian countryside. Prior to Trakhtemyriv we get by car or bus (depending on the number of people), and at the entrance to the Nature Reserve we begin the walking tour.
Our path goes through the picturesque Kanev mountains, wooded hills above the Dnipro river, the meadow steppe, and we will see the best panoramic views of the Kanev reservoir. Private English-speaking guide will accompany you throughout the trip.
We will spend together a beautiful and exciting day surrounded by wild Ukrainian nature, we will pass at a comfortable tempo and in a pleasant company places where nature scurls the bad and unnecessary, and launches something very pure and good, which helps and inspires, gives strength and faith. No wonder it is said that Trakhtemyriv - a place of force.
Depending on your wishes, Capital Tours and transfers Kiev can arrange any additions to make the tour even more individual - barbecue, overnight stay with tent, tour on bikes and so on. We are for any active recreation and tourism. Join our tours! Remember - we guarantee safe and exciting trips from Kyiv to any interesting corner of Ukraine.