Kiev mayor Vitali Klitschko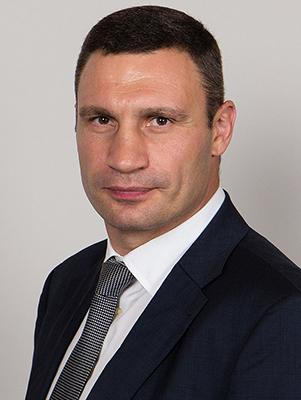 La-a-adys and gee-e-e-entleme-een! Meet three-time world heavyweight champ Dr. Ironfist Vitali Klitschko, the Mayor of Kiev City!
---
That man has a heart of a lion, no doubts. Remember his famous fight against Lewis back in 2003? Yeah, Lennox really faced the music, and only severe cuts of Vitali lead to Lewis' abrupt win by tko in the 6th round.
---
Lennox never had great defense, majorly due to his dimensions he'd just avoid head punches, but looked like he was about to get ko'd in the 2nd round of that fight! There #Klitschko was connecting severely to Lewis's "iron chin", and the BATTLE OF TITANS could gave finished in favor of Kiev City Head. Now the head of #VitalyKlitschko is fighting asphalt holes on Kiev streets and preparing Kiev IEC to host Eurovision2017.
So let's get ready to ruu-uu-uumble-e-!